1. Introduction
This paper looks at the Victorians' provision of Turkish baths for their animals, by those who believed that a bath, therapeutically beneficial to humans, should likewise be therapeutically beneficial to animals.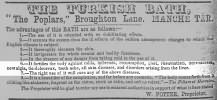 'Therapeutically beneficial' here needs some qualification. In 1858, William Potter's Turkish bath in Broughton Lane, Manchester—the first Victorian Turkish bath in England, opened only a few months earlier—was already claiming that it would cure, inter alia, colds, influenza, gout, rheumatism, consumption, and liver disorders.1 Soon, other bath owners were claiming it could cure anything from toothache to syphilis.2
Clearly this last claim was nonsense, while others were greatly exaggerated.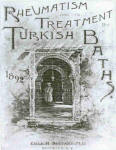 But some, those relating, for example, to rheumatism and gout, were more acceptable at a time when 'orthodox medicine' could offer no effective cure, and where remedies to alleviate pain were often in themselves harmful, and sometimes dangerous.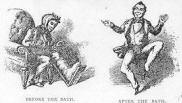 In this context, where the dry heat of the Victorian Turkish bath did help, the bath was already justifiably considered successful, first by hydropathists prepared to venture beyond the cold water cure dogma of Vincent Priessnitz;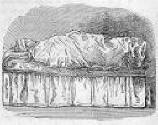 second, a little later, by doctors self-confident enough not to treat the bath as yet another quack remedy threatening their livelihood.3
Turkish baths are usually perceived nowadays as places for leisure and relaxation.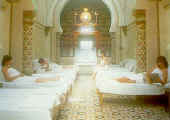 But when introduced into the British Isles in the mid-1850s, they were, despite some recent suggestions to the contrary,4 predominantly seen either as therapeutic agents within hydropathic establishments or hospitals,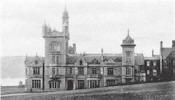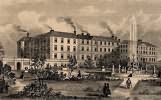 or else as cleansing agents found in stand-alone bathing establishments, or within institutions such as workhouses, or 'lunatic asylums'.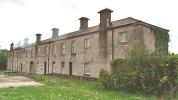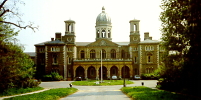 A final preliminary clarification: there remains much confusion generally as to what the Victorians understood by the term Turkish bath or, for that matter, what we understand by it today.