Vincent Priessnitz (1799-1851) was the father of hydropathy and the cold water cure. He lived in Gräfenberg (now Lázně Jeseníkin the Czech Republic where there are still spas today).

Several Victorian hydropathists went to visit him there in order to learn his techniques. Richard Metcalfe, wrote his biography, and some, like Metcalfe before them, named their establishments Gräfenberg House in homage to him.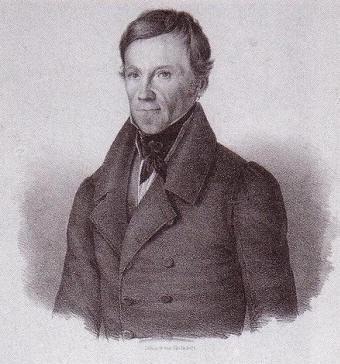 Dr Richard Barter was converted to hydropathy after hearing Captain R T Claridge lecture about Priessnitz's methods. In 1843 he opened the first important hydropathic establishment in Ireland at St Ann's Hill just outside Blarney in Co Cork. Later, with David Urquhart's help, Barter installed the first Victorian Turkish bath there.