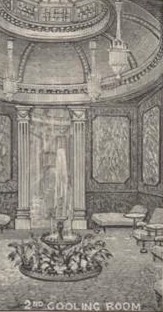 The second cooling-room is smaller and was cooler than the first one. It is oriented so that its length is the same as the width of the first room.
Each lounger in the cooling-rooms had a small table next to it and this suggests that light refreshments or drinks were available to bathers while they relaxed after their bath.
The decorative fountain, correctly set as far as possible from the hot rooms downstairs, would have been an attractive feature seen down the whole length of the cooling-rooms as soon as the bather mounted the stairs.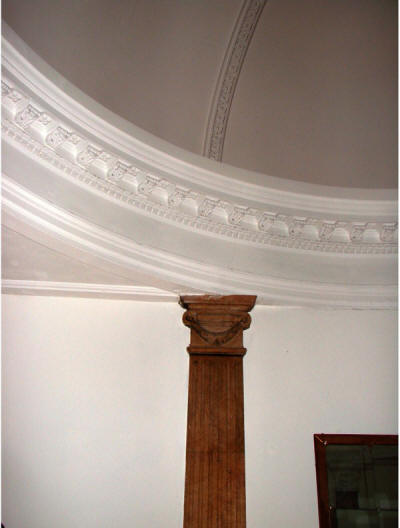 The columns in this room look rather more substantial, appear to be covered in marble slabs, and may even be part of the structure.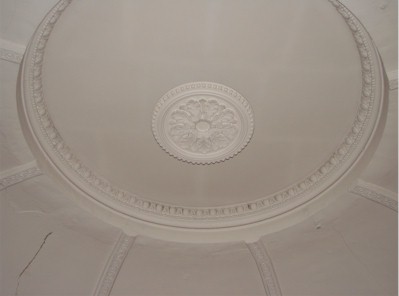 The room still has a dome but, as is clear from a comparison of the 19th century illustration above with the 21st century photographs, it has been severely altered.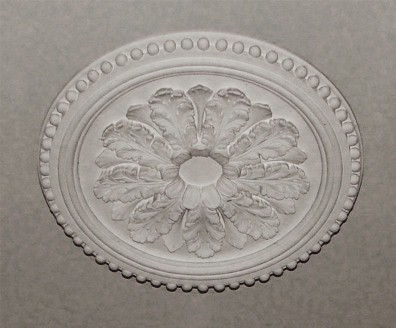 At some stage a false ceiling has been placed so as to close off the upper, smaller, part of the dome.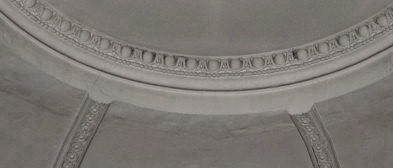 It is not known when the alterations to the dome were made, nor why they were thought necessary, but the boundary between old and new is not of the highest standard.
Perhaps someone will present the present occupiers with a replacement fountain? Now that would make a splash.