This is the first, and cooler, of the two hot rooms in the basement. The marble benches around the walls have long disappeared, and the encaustic tiles also seem to have disappeared (though they may only be covered from view by a modern wooden floor).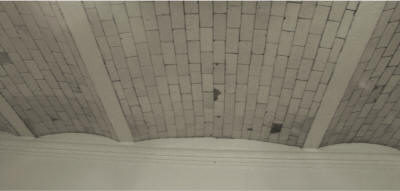 But the vaulted brick ceiling and its cased girder supports are all still plainly visible.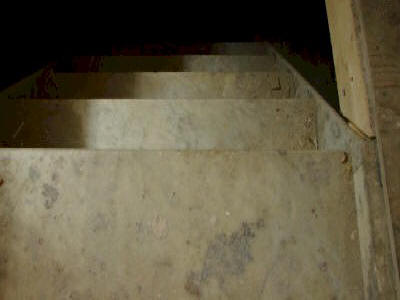 The marble slab-covered steps and plunge pool, which are now kept safely covered, will be of the same material as was used to cover the benches.