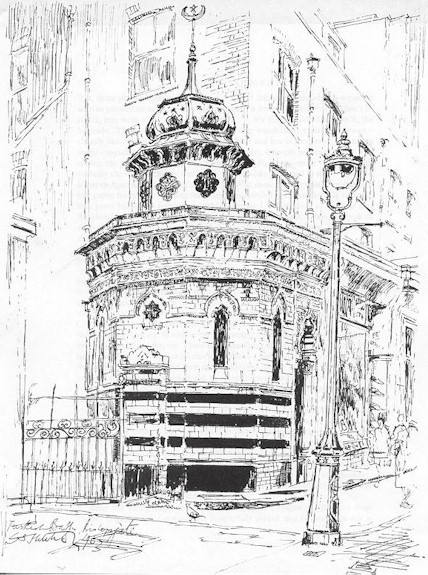 > London overlooked / Geoffrey Fletcher (Hutchinson, 1964) p.79
Geoffrey Fletcher's evocative sketch of the kiosk in the 1960s. The original entrance is through the doorway in the wall to the right of the picture just before the lamppost. Stairs led down to the Turkish baths below.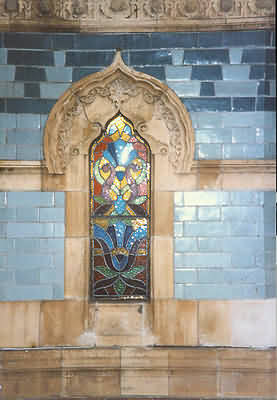 Close-up of one of the vertical stained glass windows in the kiosk.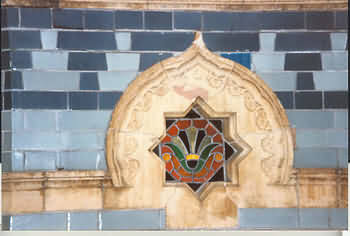 Close-up of the stained glass window at the narrowest part of the kiosk.