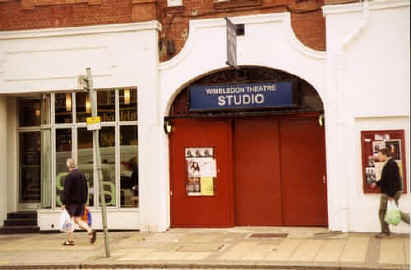 The entrance to the Turkish baths from The Broadway led off a lobby within, and to the rear of, the triangular theatre building. To the left was the newly converted haunt of 'trendy young Wimbledon barflies', Bar Sia.
The Bar Sia closed in 2012 though the premises themselves remained in use afterwards.
When the theatre was built, the lobby entrance was to the right of two shops which were situated over the Turkish baths in the basement. The shops, on the lower part of what is now a 'split-level ground floor', were turned into a comfortable lounge; the upper level, which became the main bar, was originally the cooling-room of the Turkish bath.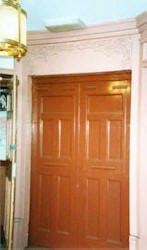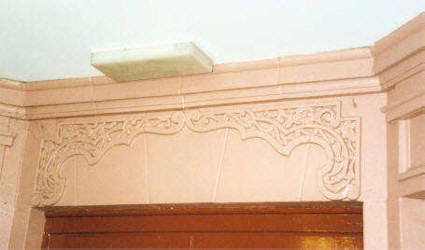 Inside the lobby, directly opposite the entrance and on either side of it, are several sets of doors. The pair in the centre used to lead along a short passage and up six steps into the cooling-room of the Turkish bath. The 'oriental' style decorated lintel over the two doors can still be seen; it is quite different from any of those at the front of the house.
To the left, an entrance leads upstairs to the Wimbledon Theatre Studio, which was originally the Assembly Hall; to the right, is an exit from the theatre Stalls. But although the lobby opens directly onto The Broadway, there would have been no access to the Turkish baths from the street when the theatre was closed. As the baths were mainly for the men who worked in the theatre, this was of no great importance.