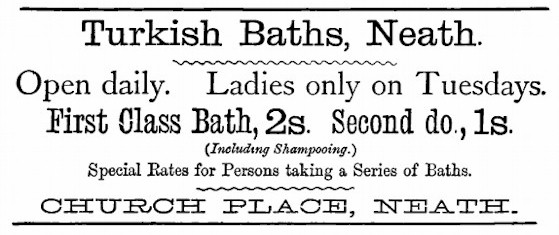 This advertisement for the Neath Turkish Baths was published in the local Swansea and Neath directory for 1873-4 shortly after Mr Fraley became manager. It probably takes for granted that the baths are closed on Sundays, in spite of the phrase 'open daily'. It is interesting to compare this with the advertisement published twelve years later.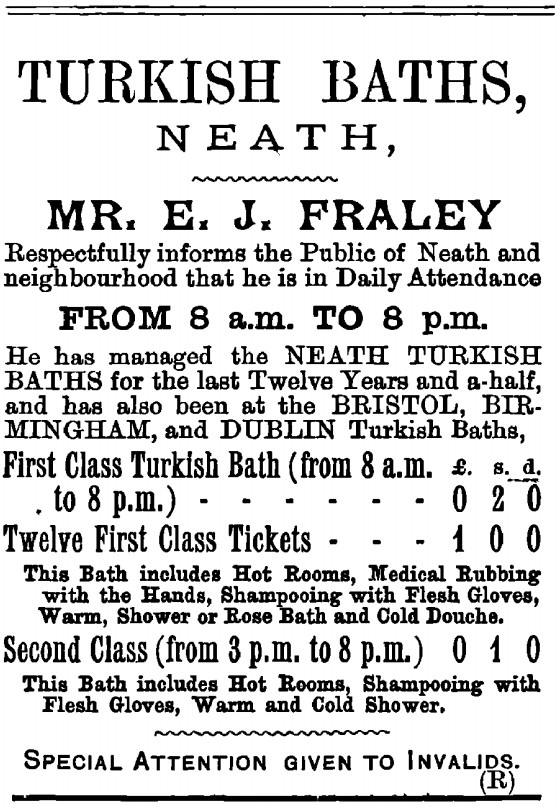 Mr Fraley is still manager and, perhaps surprisingly, the first and second class baths still cost the same as they did twelve years earlier. In this ad, the difference between the two classes of baths is clearly indicated.
The bath attendance figures published in the Western Mail on 26 April 1870 also mention third class baths which are not mentioned in either ad. A third class bath would almost certainly have been the same as a second class bath, but without the shampoo.
The major difference between the two ads is that there is no longer a day set aside for women bathers.