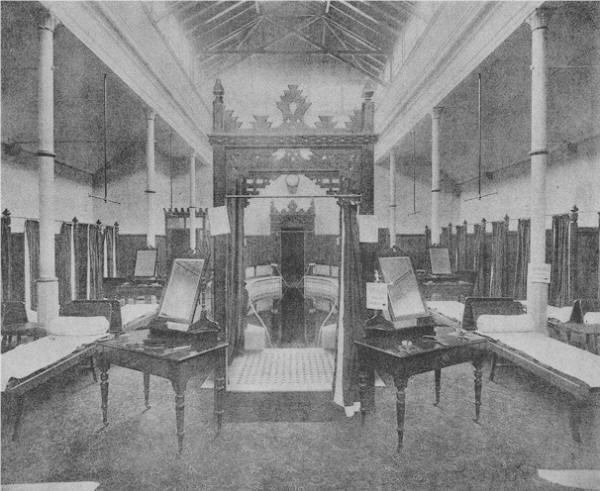 The Turkish baths were sited next to the Bank of Ireland. Alf Jacobs's Cork Turkish Bath Company started planning the conversion of an already existing building in 1890. The main work was carried out by E & P O'Flynn to the design of the architect, Arthur Hill.
The 60x40 foot cooling-room was the first of the main rooms in the Turkish bath and was maintained at between 125ºF-140ºF.
Though the Turkish baths have long since disappeared, the building is now the home of a restaurant, Jacobs on the Mall, named in honour of the original proprietor of the baths.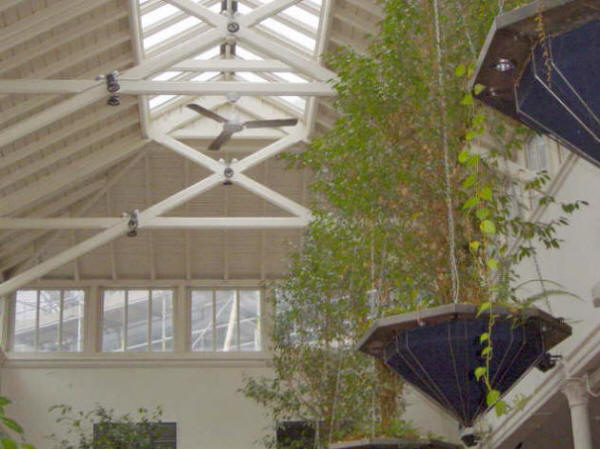 It is difficult to know how much of the original roof remains but the structure (with supporting pillars) is probably original, or a repaired version of the original. Certainly the roof glass is no longer tinted.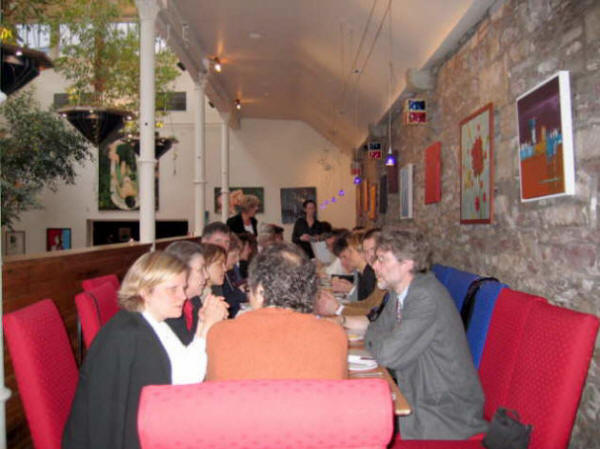 In this image the diners are seated in the gallery set aside for smokers at the northern end of the cooling-room. Underneath the diners would have been some of the changing cubicles, and at ground level in the centre of the floor was the plunge pool.