Please contact us if any of the links fail
If you wish to 'deep link' into specific pages of special relevance to your own web site, please contact me so that I can send you a specific URL, otherwise your link may not lead to your expected page!
Australasian Victorian Studies Association


The Australasian Victorian Studies Association aims to promote the activities and research of scholars in the Victorian period. Its two most important tasks are an annual conference, usually held at the beginning of February, and the production of a journal, AVSJ.
Britannica iGuide sites


Victorian Turkish Baths was selected to be a Britannica iGuide site in September 2006. For most topics included in the online Encyclopaedia Britannica, an editorial group identifies and screens other web sites to supplement their own content. These web sites are known as iGuide sites and are presented as recommended resources. So when online readers search for information on a topic, they not only find Britannica information, but also links to appropriate iGuide sites.
Lesley Hall's web pages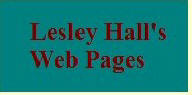 First-class site by a professional archivist at the Wellcome Library for the History and Understanding of Medicine. The site, whose author is also a member of the editorial team of the Histsex discussion-list, includes sections on, for example, the history of sexuality, women and medicine, historical myths and facts about the clitoris, and a women's walk round Bloomsbury, together with a delightful list of links called 'quirky stuff'.
Society of Genealogists


The Society of Genealogists offers research material, guidance and support for those interested in family history and the lives of earlier generations. It is a charity whose objects are to 'promote, encourage and foster the study, science and knowledge of genealogy'.
UK Web Archive


The UK Web Archive contains websites that publish research, that reflect the diversity of lives, interests and activities throughout the UK, and demonstrate web innovation. Because websites are revisited and snapshots taken at regular intervals, readers can see how a website evolves over time. The archive is free to view, accessed directly from the Web itself and, since archiving began in 2004, has collected thousands of websites.
Victorian dictionary


Personal website of Lee Jackson full of factual information and illustrations from the younger Charles Dickens' Dictionary of London and many other works.
The Victorian web


The Victorian web, created and maintained by George P Landow, Professor of English and Art History, Brown University, concentrates on British literature, history, and culture during the age of Victoria, although it includes relevant material related to earlier and later periods. It also includes comparative materials from countries outside the United Kingdom. For example, the sections on the use of iron in architecture, railroad stations, sculpture, and painting have examples from Austria, Australia, the Czech Republic, France, Germany, Hong Kong, Hungary, India, Italy, Malaysia, Nigeria, Portugal, Vietnam, and the United States; and the section on Aesthetes, Decadents, and Symbolists ranges particularly widely.
Victorian Web Sites


The comprehensive guide to Victorian web sites is one of three sections in this helpful archive site compiled by Professor Mitsuharu Matsuoka, Graduate School of Humanities at Nagoya University, Japan. There is also a section of articles about Victorian authors and an exciting hyper-concordance which provides a web-based KWIC (Keyword in context) index to the works of several Victorian (and other) authors. The compiler is also the author of websites (in English) on Charles Dickens, Elizabeth Gaskell, George Gissing, and the Brontė sisters.

This page last updated 17 March 2021